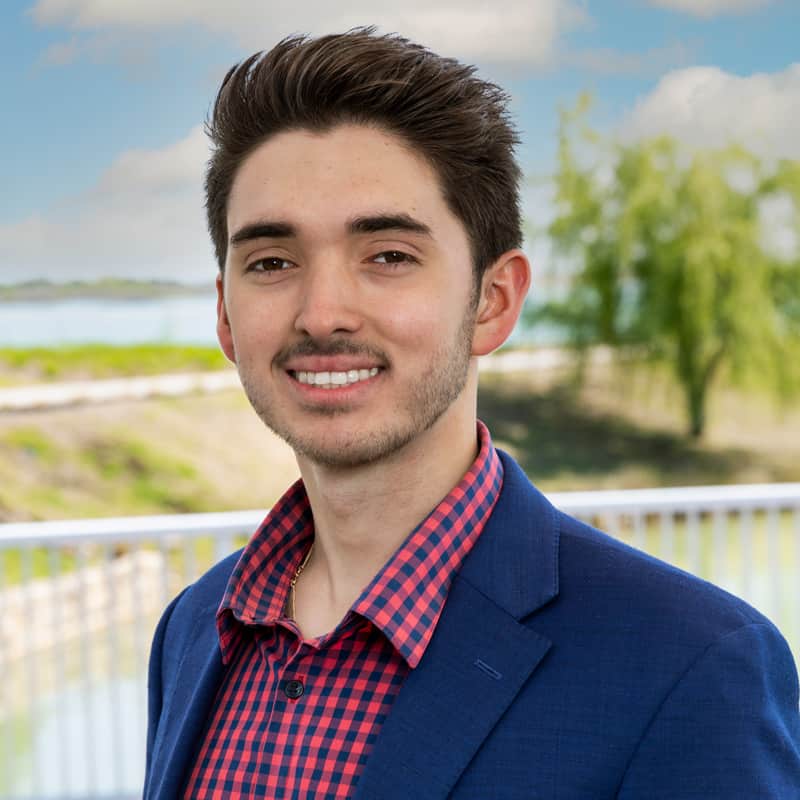 Cameron Castaldo
Founder, Head of Residential
0715817
Cameron Castaldo was born and raised in Frisco, lives in Legacy West, and has no plans to leave anytime soon. He'll be too busy helping people in the area buy and sell their homes.
He's never wanted to do anything else. Cameron started studying for his Realtor® license when he was 17, obtained his license at 18, and made his first sale less than two months later. He's been busy ever since. In his first full year as a real estate professional, he racked up 44 transactions worth $12 million in sales. And in 2021, he's on track to help 100 families with their buying and selling needs.
His overarching ambition is to provide all clients with an extraordinary experience in the process of making their dreams come true. Client testimonials note his passion, energy, and upbeat attitude, as well as his work ethic. Because he makes himself so available, one client wondered if he ever slept! Another cited Cameron's imaginative ability to provide out-of-the-box solutions to a complex sale-and-purchase combination that successfully accommodated an elderly parent. That client had a lot of questions, and Cameron promptly provided accurate and detailed answers.
Utilizing state-of-the-art digital techniques, Cameron is eminently accessible. You'll easily find him and all the news surrounding him on LinkedIn, Twitter, Instagram, and Facebook, often handing the house keys to joyous new owners.